Join the Kagyu Monlam live-stream from Bodh Gaya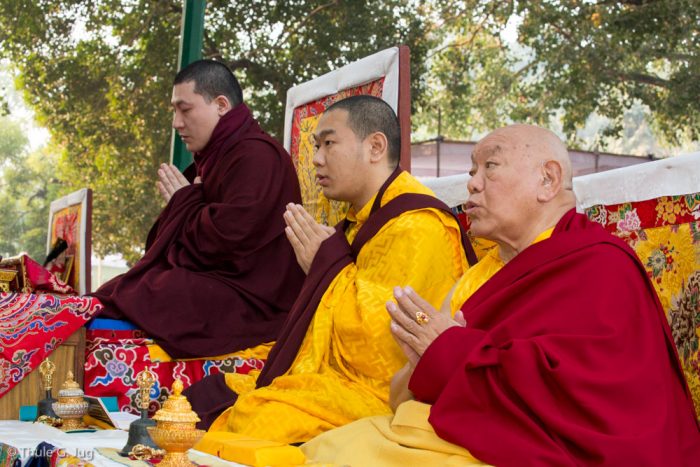 The Kagyu Monlam, one of the most important events in the Buddhist calendar, takes place from 15–21 December 2019. Thaye Dorje, His Holiness the 17th Gyalwa Karmapa, together with thousands of students, monks, nuns and other venerables from India and around the world, make aspiration prayers for the benefit of all sentient beings.
There will be daily live streams from the afternoon sessions at Bodh Gaya. You can watch the live stream below, on this page, starting from 15 December or on Karmapa's official Facebook page: https://www.facebook.com/thekarmapa 
The Tibetan word Mon-lam can be translated as 'Path of Aspiration', but how does one make an aspiration prayer?
In this powerful and practical teaching, Karmapa shares how to make aspirations – wholeheartedly, and without any worry or expectations.
Live stream schedule (all times are subject to change and in local Indian time):
Monday 16 December, 3pm
Tuesday 17 December, 3pm
Wednesday 18 December, 3pm
Thursday 19 December, 3pm
Friday 20 December, 3pm
Saturday 21 December (grand finale), 3pm
Next teaching: Saturday 21 December
Replay: Friday 20 December, 3pm
Replay: Thursday 19 December
Replay: Wednesday 18 December
Video 1
Video 2
Replay: Tuesday 17 December
Replay: Monday 16 December
(Video/© KDP 2019. Director: Thule G. Jug)